research
2023 Oklahoma Oral Health Report Card
When compared to the nation's performance on 13 key oral health indicators, Oklahoma scores a D. Learn more>
kids
Book the Captain Today!
A visit from Captain Supertooth is a great way to wrap up the school year! Book a visit today! Details>
MouthScience Kits Available
Our free MouthScience kit is a science experiment in a box that teaches important oral health lessons. Details>
impact
2022 Impact Report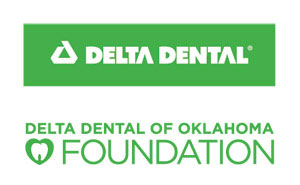 We are at the heart of benevolent dentistry in Oklahoma. We are a leading funder of charitable and low-cost dental clinics and programs, the OU College of Dentistry, and public educational programs. We support the dental safety net by connecting people in need, volunteers and resources to each other.
need dental care?
Resources for Dental Care Guide
Our Dental Navigators and our directory of free and low-cost dental care resources can help you find the care you need. Details >
---
Oral Health Report Card
Our Foundation teamed up with the Oklahoma Oral Health Coalition to produce the Oklahoma Oral Health Report Card. See how Oklahomans are doing. >
grantmaking
2023 Grants Announced
Delta Dental of Oklahoma Foundation has announced $2,365,300 in funding to support 50 free and low-cost dental care programs and clinics, dental education programs, and oral health initiatives statewide. Details>