Foundation Team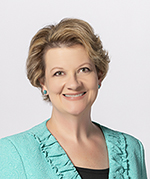 Terrisa Singleton
Foundation Director
OKC Metro: 405-607-4772
Toll Free: 800-522-0188, Ext. 772
Fax: 405-607-4776
Email: tsingleton@DeltaDentalOK.org
Terrisa Singleton has managed the Foundation since joining Delta Dental of Oklahoma in 2009. As Foundation Director, she personally administers the Foundation's grant program, working extensively with oral health safety net clinics and programs throughout the state. She also oversees the Foundation's other programs and initiatives.
She is past-chair of the Oklahoma Oral Health Coalition, past-chair of the Oklahoma Charitable Clinic Association, a steering committee member for the Oklahoma Mission of Mercy, and served on the Commission to Transform the Health Care Safety Net in Oklahoma County. In 2020, she was named as a 50 Making a Difference honoree by the Journal Record Woman of the Year program.
Terrisa has a Master of Arts in Human and Health Services Administration from the University of Oklahoma, where she participated as a Graduate Student Research Fellow in the Center for Social Justice. She has a Bachelor of Science in Business Administration and more than 25 years of communications and marketing experience, including on the staffs of Jordan Associates Advertising and the Oklahoma Restaurant Association. She has received Nonprofit Management Certification from the Oklahoma Center for Nonprofits.
---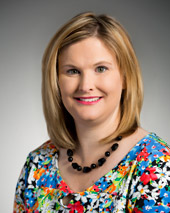 Teri Bachhofer
Education Specialist
OKC Metro: 405-607-2138
Toll Free: 800-522-0188, Ext. 138
Fax: 405-607-4768
Email: tbachhofer@DeltaDentalOK.org
Teri Bachhofer holds a Bachelor of Science in Education from the University of Central Oklahoma and is certified in Early Childhood and Elementary Education. Before joining the Foundation in 2016, she spent eleven years teaching first, third, and fourth grades. Teri used this skill base to help develop the Foundation's own oral health education program, MouthScience. As Education Specialist, Teri takes MouthScience into third through sixth grade classrooms throughout the state. Teri believes providing lessons that actively engage and encourage children to build their own knowledge about healthy teeth will leave a more lasting impression on them.
Teri also coordinates our higher education programs including our scholarship fund at the OU College of Dentistry, our pre-dental scholarship endowments at numerous state universities, and our DDOK Scholars alumni group.
---
Angie Pulliam
Foundation Specialist
OKC Metro: 405-607-4771
Toll Free: 800-522-0188, Ext. 771
Fax: 405-607-4768
Email: apulliam@DeltaDentalOK.org
Angie Pulliam is a dental assistant and worked in a private practice dental office for more than 15 years before joining the Foundation in 2018. Her professional dental experience and skills have made Angie instrumental in the deployment and daily operation of our COVID-19 Dental Emergency Fund program and she serves as our primary Dental Care Navigator.
As Foundation Specialist, she also coordinates and schedules our Captain Supertooth program, facilitates our Oral Wellness Screening events, and assists with our grant program and daily operations.
---