The Foundation's undergraduate scholarship program was launched in 2016 with scholarship endowments at East Central University in Ada, University of Central Oklahoma in Edmond, and the University of Oklahoma in Norman. Oklahoma State University in Stillwater and Southeastern Oklahoma State University in Durant were added in 2018. The Foundation's goal is to eventually have an annual scholarship at each state university in Oklahoma with a pre-dentistry program or track. Interested students should apply through the scholarship department at their schools.
2018 SCHOLARS

Abigail Grathwohl, Oklahoma State University (Stillwater)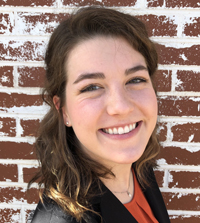 Abigail Grathwohl, from Choctaw, Oklahoma, is a sophomore Physiology major at OSU. She was a Life Sciences Freshman Research Scholar and worked with Dr. Wouter Hoff on Mapping Microbial Diversity of Culturable Strains in Oklahoma. Abigail is a Certified Nursing Assistant and has worked as a Supplemental Instructor and Tutor at OSU's LASSO Tutoring Center. She is a member of the American Student Dental Association and the OSU Christian Medical and Dental Association, and plans to pursue a career in dentistry, specifically in orthodontics.
---

Kalee Creswell, East Central University (Ada)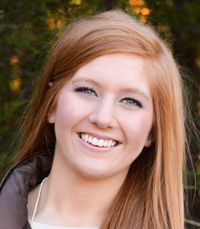 Kalee Creswell, from Ardmore, Oklahoma, is a senior Biology major at ECU. She is vice-president of the ECU Dentistry Club and is interested in becoming an orthodontist. "I think there is something special about dentistry that is unlike any other field," said Kalee. "It has the power to completely change someone's self-confidence and perspective on life through the passion and love you get to share with them through the practice of dentistry." She assisted a Nicaraguan dentist on a medical mission trip last summer and volunteered at the past two Oklahoma Mission of Mercy dental clinic events. She has also served in numerous leadership roles in her sorority, Zeta Tau Alpha.
---

Shelbi Robinett, University of Central Oklahoma (Edmond)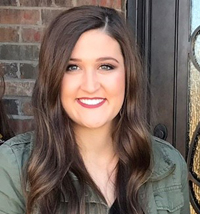 Shelbi Robinett, from Tuttle, Oklahoma, is a senior biology student at UCO. She is the daughter of a dental hygienist and hopes to attend the OU College of Dentistry and become a general dentist. Shelbi is a member of the UCO Pre-Dental Society, Tri-Beta Biological National Honor Society, and Fellowship of Christian Athletes. She volunteered at this year's Oklahoma Mission of Mercy and volunteers frequently at Crossings Community Dental Clinic in Oklahoma City. She also volunteers for Habitat for Humanity, local elementary schools, and through events like UCO Day of Service and Science Olympiad.
---

Madison Partain, Southeastern Oklahoma State University (Durant)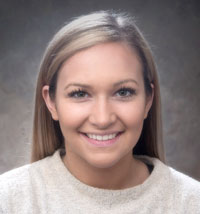 Madison Partain, from Calera, Oklahoma, is a sophomore Biochemistry major at SOSU who aspires to enter the field of pediatric orthodontics. Her inspiration comes from her desire to make a difference in the lives of children by fixing smiles and improving self-image. Madison enjoys volunteering, intramural basketball, photography, reading and working with children.
2017 SCHOLARS

Jena Graves, University of Oklahoma (Norman)
Originally from Georgia, Jena graduated from Harrah High School in Harrah, Oklahoma, and is currently a junior at the University of Oklahoma where she is majoring in Biology/Pre-Dentistry. Jenna is very active in school and community activities, including Asian American Student Association, Gamma Phi Beta sorority, Pre-Dental Club, Student Mobilization ministry, and Girls on the Run. She also volunteers at the Good Shepherd free dental clinic in Oklahoma City and volunteered at the 2018 Oklahoma Mission of Mercy. After graduation she hopes to attend OU College of Dentistry and looks forward to being a volunteer dentist at home and abroad in third-world countries.
---

Jamil Young, East Central University (Ada)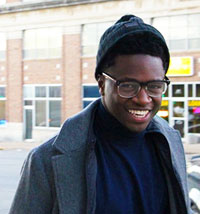 Jamil Young is from Longview, Texas, and is currently a junior at East Central University where he is majoring in biology and minoring in chemistry. He is also a starting strong safety on the ECU football team. It was his own orthodontist that sparked Jamil's interest in dentistry. "When I was in the seventh grade I had braces and on my routine visits the orthodontist always tried convincing me of pursuing dentistry," said Jamil. "He was very encouraging and he's the reason I chose this path." Jamil has a wide range of interests, but is leaning toward general dentistry or orthodontics at this point.
---

Joshua Valentine, University of Central Oklahoma (Edmond)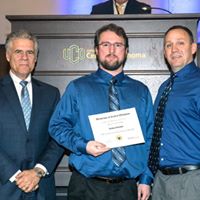 Joshua Valentine is currently a senior at the University of Central Oklahoma. He is majoring in Biology and has a 4.0 grade point average in his major and an overall GPA of 3.96. Pictured with Delta Dental of Oklahoma president and CEO John Gladden (left) and UCO biology department chair Dr. Bob Brennan (right), Joshua plans to attend dental school and wishes to open a practice in the Oklahoma City area.
2016 SCHOLARS

Nicole Huggins, University of Oklahoma (Norman)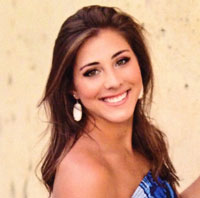 Nicole Huggins of Frisco, Texas, is a biology major at OU who has always had an interest in the medical field. Shadowing her personal dentist inspired her to seek a career in dentistry. She's working on fulfilling the necessary requirements to apply to dental school and is considering specializing in oral surgery.
---