Remote Area Medical - RAM
Delta Dental of Oklahoma Foundation is proud to be a title sponsor of RAM Oklahoma, an annual free healthcare weekend for those in need of services they cannot afford. Operated by the Rural Health Network and manned by volunteer dentists and dental professionals from the U.S. Public Health Service Commissioned Corps, the event is held annually in a rural Oklahoma community.

RAM OKLAHOMA 2018
In June 2018, RAM Oklahoma was held in Durant, Oklahoma. 343 patients received dental care valued at $185,995.
We were honored by the presence of Assistant Secretary of Health Admiral Brett P. Giroir and U.S. Surgeon General Vice Admiral Jerome Adams, who oversee the U.S. Public Health Corp.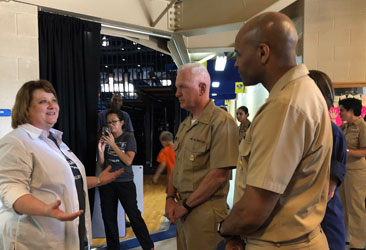 Above: Foundation Director Terrisa Singleton discusses Oklahoma's oral health safety net with ADM Giroir (center) and Vice ADM Adams.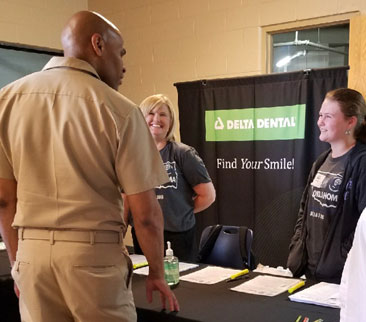 Above: Vice ADM Adams with the Foundation's Teri Bachhofer (center) and her teenage daughter, Lauren.
In addition to funding, our Foundation staff mans the dental exit table to give patients after-care instructions and assistance finding ongoing dental care.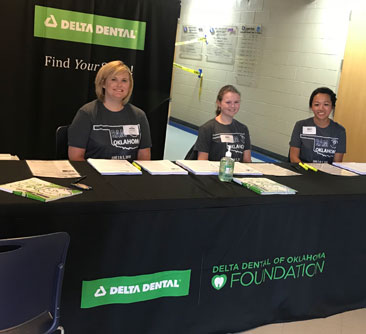 Above: Teri Bachhofer, Lauren Bachhofer and Anne Thi.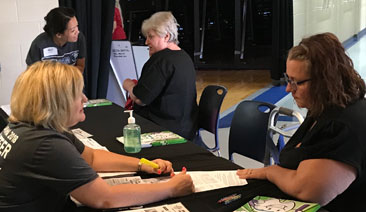 Learn more:
RAM OKLAHOMA 2019
July 13 - 14
Southwestern Oklahoma State University
Weatherford, OK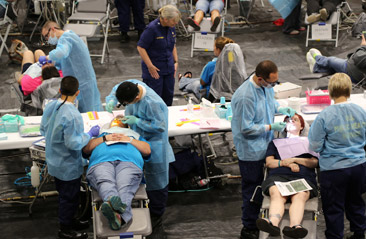 Learn more: