OU Kids' Day
OU Kids' Day is an annual one-day clinic event held at the OU College of Dentistry. Services are provided by OU dental students under the supervision of licensed dentists.
DATE:
Saturday, February 23, 2019
TIME:
Time slots will be assigned upon pre-registration
SERVICES:
FREE dental care for children ages 4-12
FREE screenings for children ages 1-3
PLACE:
OU College of Dentistry
1201 N. Stonewall Ave.
Free parking in Stonewall Parking Garage
PRE-REGISTRATION IS REQUIRED
To Pre-register, call 405-607-4755
Pre-Registration will close Feb. 21 OR
when all time slots are filled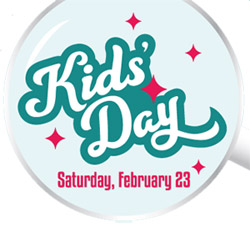 Click to download:
IMPORTANT:
You must call before the event to pre-register. Slots are limited. Once slots are filled, pre-registration will close.
When you pre-register, you will be assigned to a time slot. To ensure service, you must arrive at your assigned time, though it may be a while before your child is seen by a dentist.
Patients will be seen as quickly as possible, but please be prepared to spend several hours at the event. (Don't forget medication, diapers, snacks, etc.)
All children/patients must be accompanied by a parent or legal guardian.
For accommodations on the basis of disability, please notify us when you pre-register.
DIRECTIONS:
From Lincoln Boulevard, turn east on NE 10th Street, then turn left on Stonewas Avenue. Stonewall Garage is on the east (right) side of the street, and the College of Dentistry is on the west (left) side of the street. Park in the Stonewall Garage; it is free of charge. Cross the street and follow the signs to the College of Dentistry entrance.